Laundry Appliances & Equipment
As the specialist in appliances, ESSCO offers top-of-the-line laundry equipment to meet all your needs. We are the factory authorized agent for the trusted Speed Queen brand from Alliance which is known for its durability and reliability. Even more importantly ESSCO offers:
Expert Advice | Factory Technicians & Qualified Installers | Access to genuine Speed Queen parts | Manufacture backed warranty
Manual control washers & dryers
Dryers available in gas (LPG & natural gas) & electric heated
Front load washers available
Appliances available in 120V & 230V 50 Hertz options
Stacked washer/dryer units available – both gas & electric heated.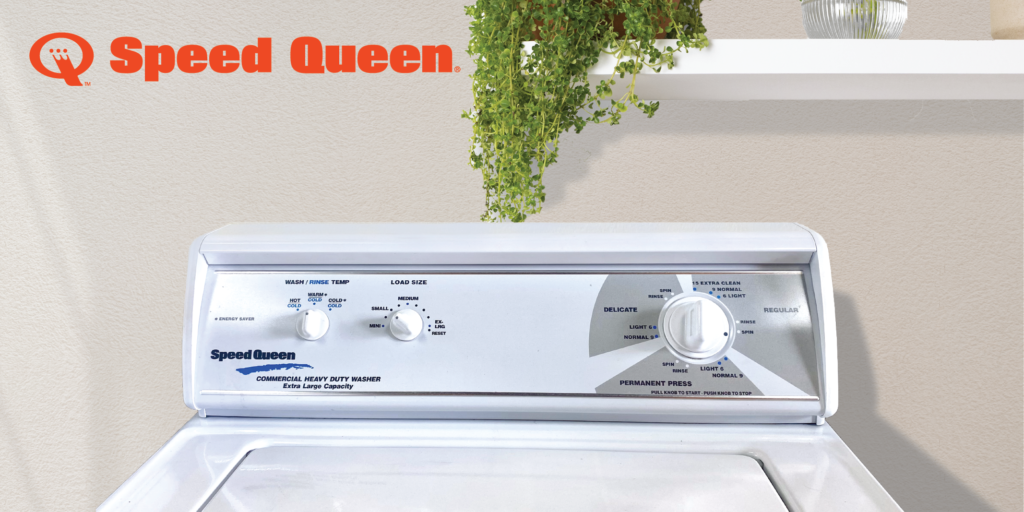 Small chassis washers and dryers
20lbs – 100 lbs Washer extractors (Hard-mount & Soft-mount)
30lbs – 200 lbs Tumble dryers (Single load or stacked)
Stacked washer extractor and tumble dryer options
Heated roll ironers
Made in the US; Speed Queen is a world-class laundry equipment manufacturer; know for the durability of their equipment. Speed Queen's intuitive controls are designed to improve your experience by giving you greater control over your wash cycles tailoring them to your specific needs.
At ESSCO, we are committed to providing you with the best laundry appliances & equipment, as well as amazing customer service. Browse our selection of Speed Queen products today and contact us with any questions you may have.
See our appliance page
Browse Our SPEED QUEEN Laundry Appliances & Equipment: